[mp_row stretch="fixed"] [mp_span col="12"]
Planning a Wedding on a Budget?
Weddings are expensive, but there is no need to break the bank. You can have a beautiful wedding on a budget if you make the right choices. Many people mistakenly think that vendors inflate pricing just because the word "wedding" is used. In fact, the price for a wedding is high because there is no flexibility. Knowing what is important to you and having a good idea about your total wedding budget is a must. Being flexible is how you save on the cost of the wedding. Here are a few tips on creating a less expensive wedding.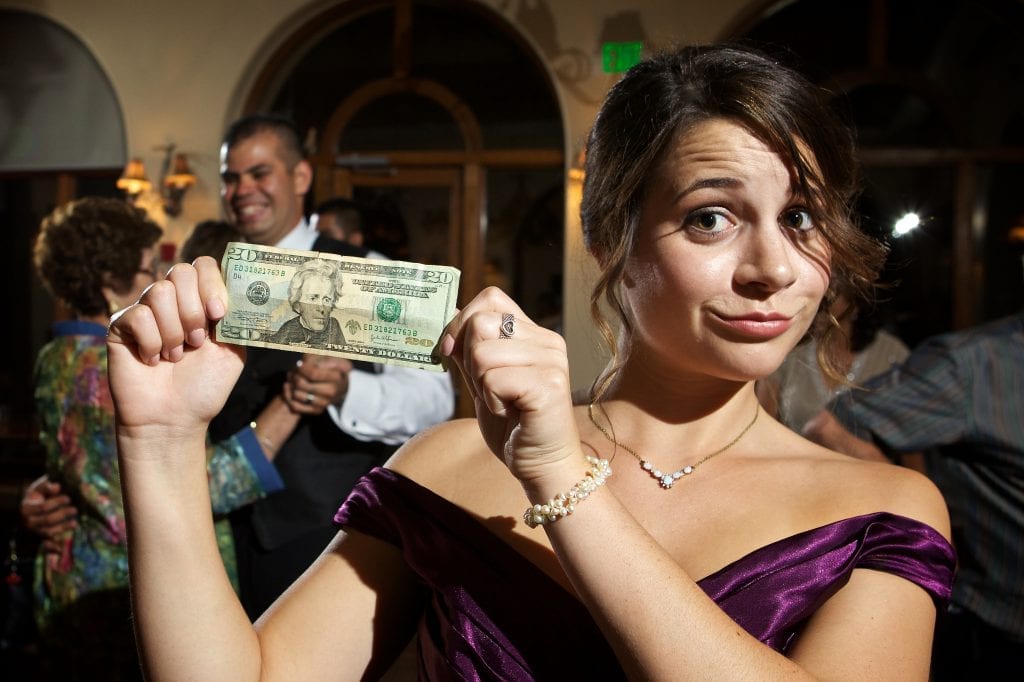 1. Be realistic (and firm) about your "wedding on a budget." Do you know where the money for the wedding is coming from? Will you be using savings? Are parents helping or will you have to finance by using credit cards? If possible, avoid financing your wedding. It's no fun to start your new married life in debt. The credit card interest adds cost to the total investment and should be accounted for in the budget.
2. Decide what things are important (and rank them). Here is a simple starting list.
Do you want a beautiful event? Plan on spending more of your budget for venue, florist, dress, decor and cake.
Do you want people to have a great time? Plan on spending more of your budget for DJ/band, bar, and caterer.
Do you want this day to be perfect and last forever? Plan on spending more of your budget for coordinator, photographer/videographer.
3. Limit number of guests if you are on a limited budget. You can save the largest amount by trimming the guest list and the size of your wedding party. This may seem obvious but the more guests the more expensive everything gets... more food, chairs, napkins, center pieces etc. It is best to set the maximum number of guests your budget can accommodate, then decide who will get an invite (rather than inviting everyone you know and trying to find the money for it).
4. Be flexible, dates are expensive. Specific dates like 5/5/18 (repeating number, Saturday, in the spring) will be a premium price. If you think the date is neat or special, so do hundreds of other couples. If you select a mid-week wedding or weekend date in the off-season, you have the greatest bargaining power. As an added bonus, it will also help organically reduce your guest list. Vendors will be more likely to offer you a deal if you are the only wedding interested in a date. Additionally, you may be able to save by letting your venue suggest the date. If you must have that specific date, consider an earlier wedding/reception. Some venues run multiple events each day with the earlier session being less in demand.
5. Select a venue that has natural beauty, you may pay a bit more for the venue but could save on the decor budget. Additional decor costs should be figured into the total venue cost in order to get a real comparison between different locations.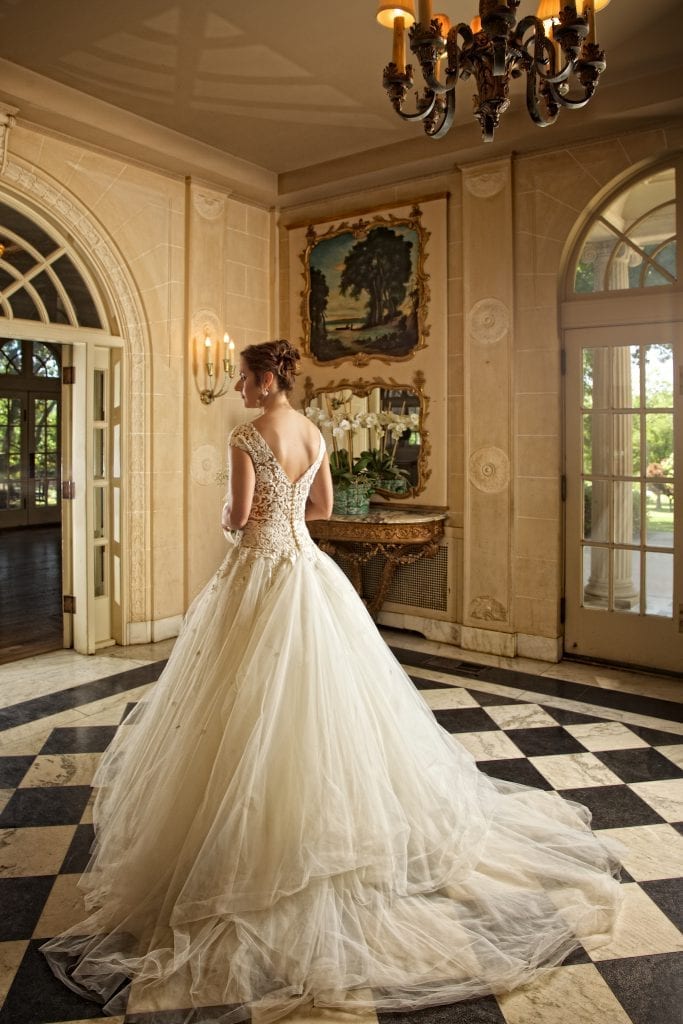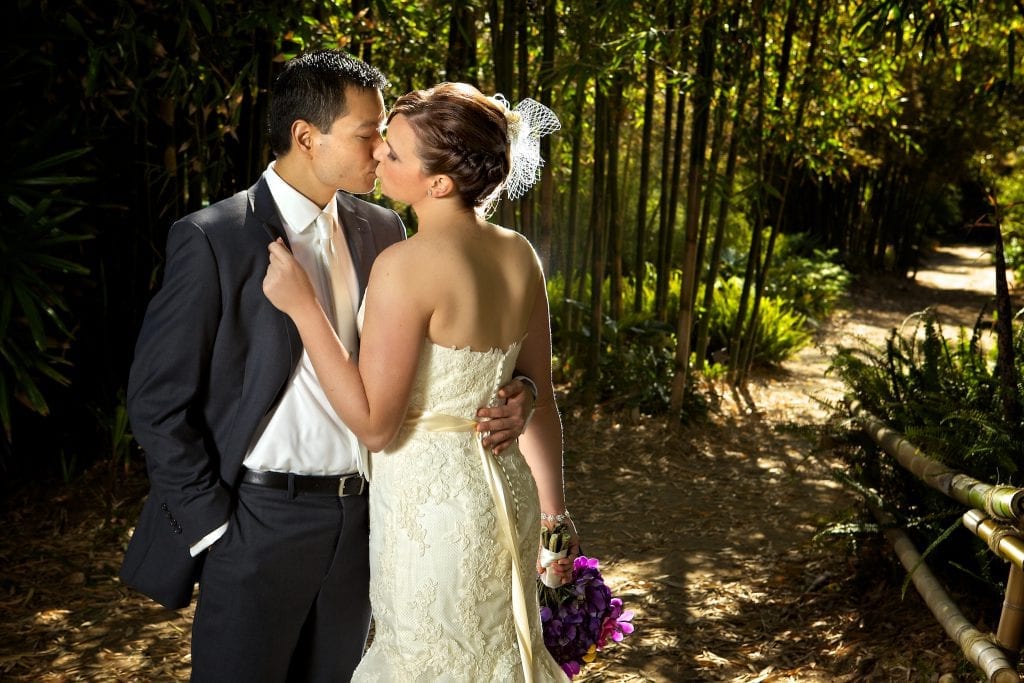 6. DIY vs. hiring someone. Anything DIY must be completed no later than the day before the wedding. Thinking you will be making your own bouquet, set up center pieces, prepare food or anything else on the day of the wedding will cause you untold amounts of stress making your wedding a chore more than a joy. You should have only one job on the wedding day, being the bride or groom. If you must DIY elements for your wedding, stick to things you can do well. Before you commit to a project, make a sample and get an idea of the cost and time involved. Making 10-15 centerpieces may be doable, but, making 150 customized wedding favors may not. Remember, the weeks before your wedding will be filled with last minute errands, family and friends, as well as, some yet to-be-named crisis.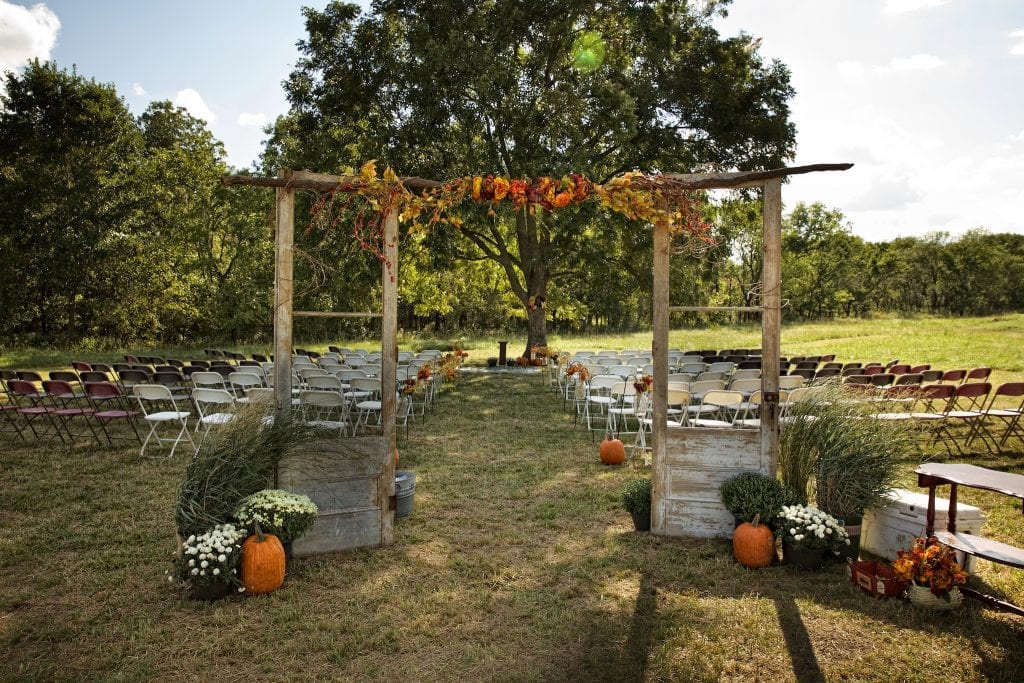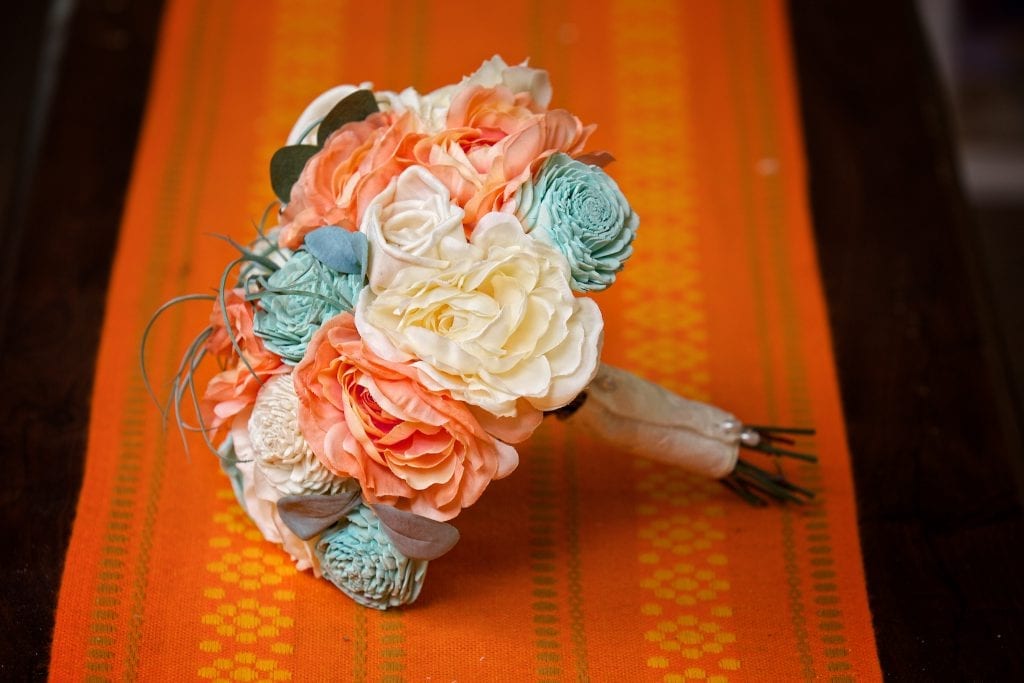 7. Saving money on food and drink is fairly basic. A buffet is less expensive than a plated dinner. Appetizers can be more cost effective than buffet (for an early event), pasta is less expensive than steak. Beer/wine would be less expensive than mixed drinks. You can also limit the host bar to a specific time or dollar amount (then have it switch to a no host bar). Also, things that save on labor can save you on your catering budget. Toasting with drink in hand will save compared to a poured champaign toast. When considering how you will handle alcohol, be sure to consider the liability. Many times hiring a company to provide the bar also takes care of the liability. If you are serving your own alcohol, you may need additional insurance. Be sure to include that cost into the total bar cost.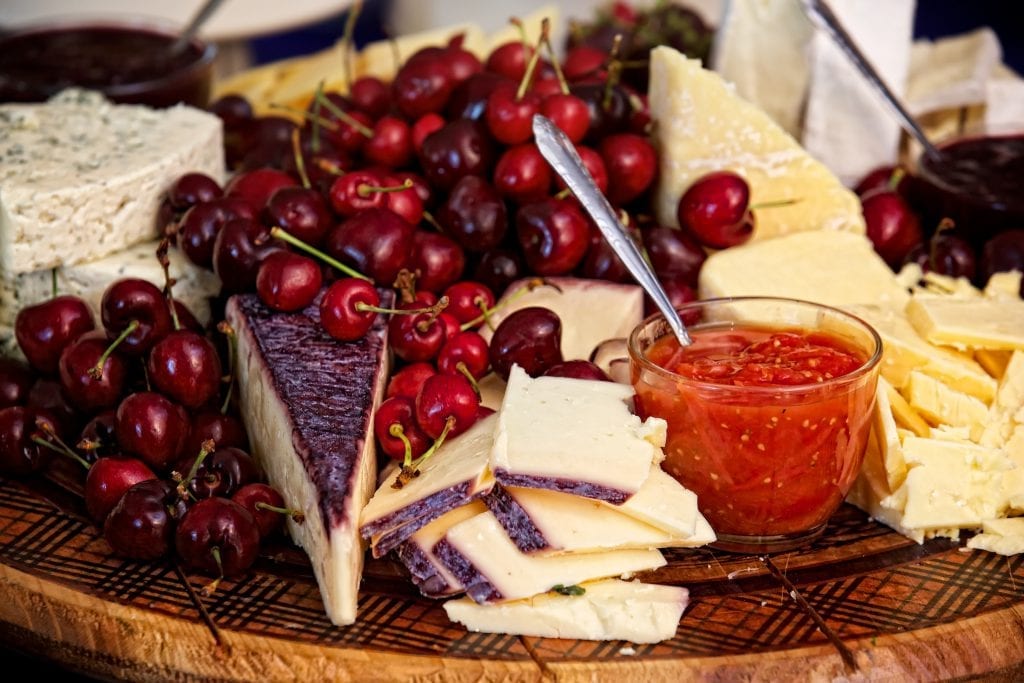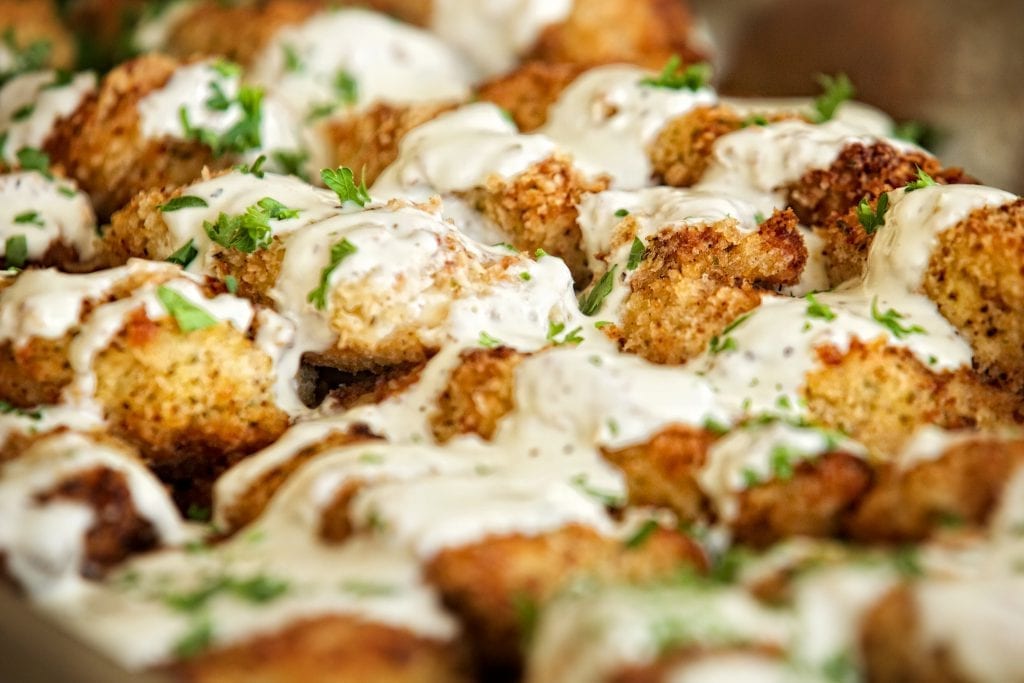 8. Florals are less expensive if you select items that are locally grown and in season. Giving the florist freedom to work with what is available on the day of your wedding can result in both a fresher and less expensive option. But, you have to be flexible. Selecting flowers that need to be flown in or having a florist custom dye a specific flower to your specifications will add cost. Using general terms such as give me something yellow or give me something red can save you money.
9. Photography, like the other items in your wedding, is a "you get what you pay for" kind of service. For your "wedding on a budget," skimping on quality isn't going to serve you well in the end. If trying to reduce cost, consider fewer hours of coverage. Selecting a package with one vs. two photographers can save on the total investment (although allowances may need to be made in the timeline to avoid things happening in separate locations at the same time). Typically, a well-covered wedding will have photos start towards the end of the "getting ready" and go until the last scheduled event at the reception.
10. Cake or deserts. If you want the tradition of cutting a cake, consider having a small cake for the show but serve sheet cake or other deserts for your guests. If you want the look of a big cake, most bakers can construct a non-edible base that gets frosted with only the top portion being real cake.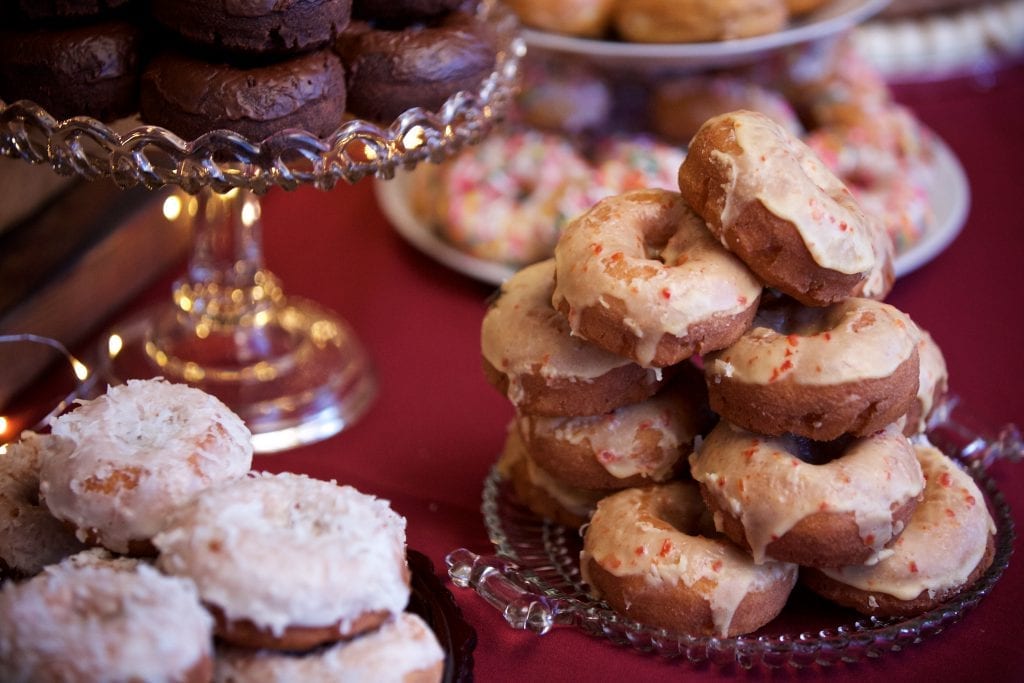 11. The details add costs quickly. The monogrammed napkins work no better than the plain variety. Be careful not to go overboard customizing things, if saving money is your goal. Also, avoid spending on items that won't really show. Many brides love shoes but spending hundreds of dollars on your wedding day footwear may not be a good return on your investment if your dress is floor length. The wedding day is long, so comfortable shoes are a benefit.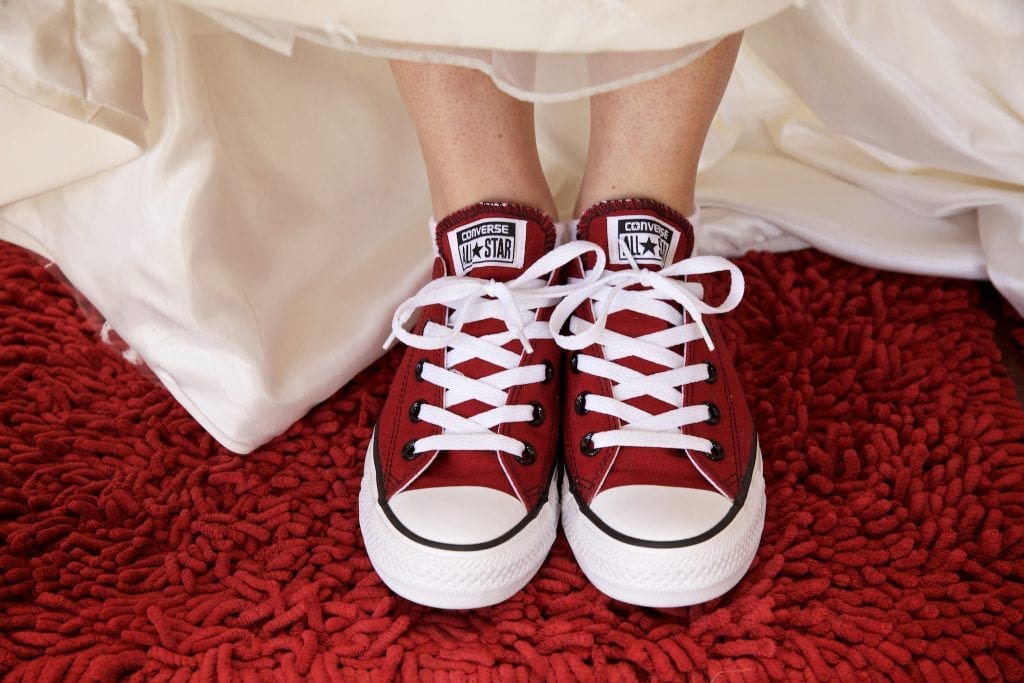 12. Music Matters. The wedding standard is a DJ, but you can upscale your event with live music. Searching for a musician or band at a local college can yield an inexpensive jazz or classical option. If you want something more rock or country, it is time to check out local bars and restaurants. Often they have live music on the weekends and finding the right band makes for fun date nights. One thing to remember about live music, musicians will need breaks and likely need to be fed. Make sure and have a plan for what will play when the band is between sets. Thinking about doing it yourself when it comes to your music? If you don't care about dancing and just want dinner music your play list may be fine. However, if you are expecting people to get up and dance, a DJ makes all the difference.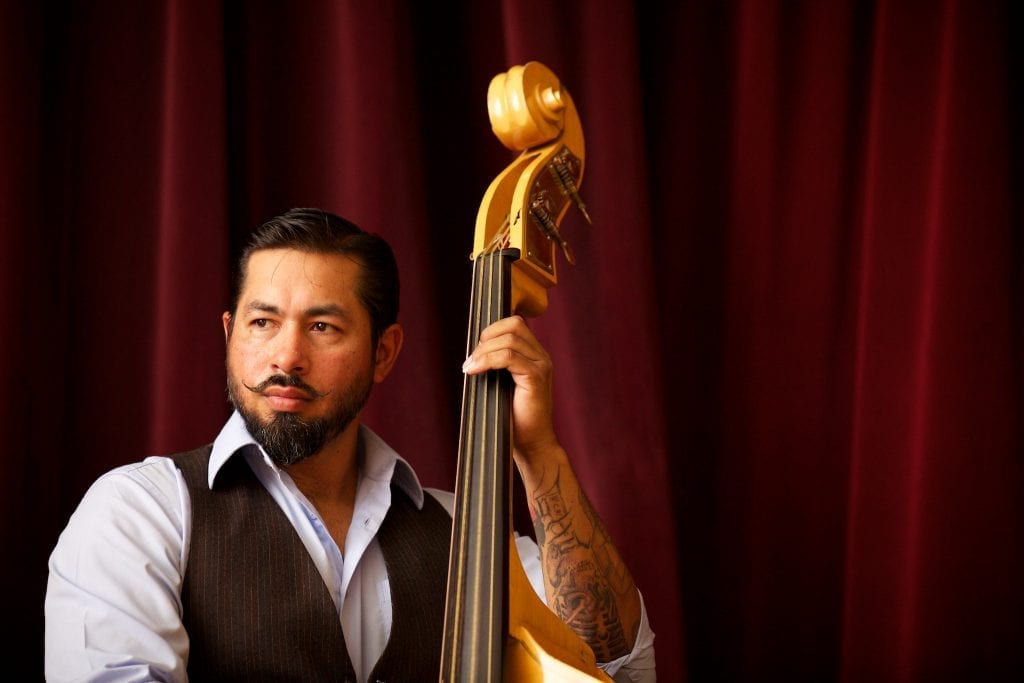 A successful wedding on a budget is what you make of it. Your wedding doesn't have to cost a fortune to be amazing. Be true to yourselves and don't do things just because of tradition or expectation. If it isn't important to you, don't spend time, energy or money on it.
Remember to ask for discounts when planning your wedding on a budget because most vendors want to help and if you are flexible, many can.
Looking for affordable wedding photography?