Who is Resolusean?
Pronounced: rezə'LooSHän
Sean Capshaw -
Master Photographer / Owner, Resolusean Photography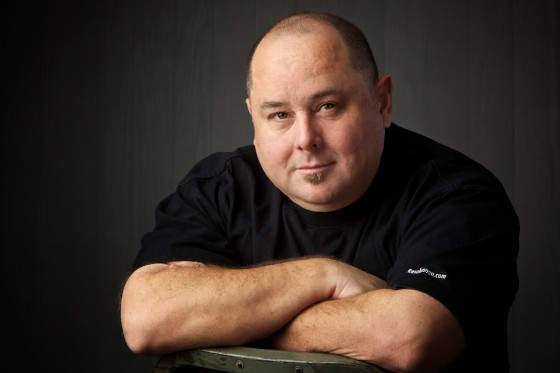 "We make a living by what we get, but we make a life by what we give."
-Winston Churchill
Tulsa wedding photographer, Tulsa portrait photographer, Tulsa event photographer
Resolusean Photography officially opened for business in 2005. With previous careers in both design and technology, photography was a natural outlet for my creative side. It didn't take long before I realized that photography was what I wanted to do with my time. It just happened that people loved what I did and wanted to have my images reflect the special moments in their lives. Being in business... this business, has given me so much joy that I am unable to express my gratitude to all the people that have invited me into their lives to share those special moments.
I hope we have an opportunity to work together or simply have a conversation one day.
Until then, try to find a way to give a bit of yourself to someone.
Sean Capshaw
Resolusean Photography
Awards
Professional Photographers of America 
2017 - Bronze Level Photographer of the Year
2015 - Master Photographer
2012 - Bronze Level Photographer of the Year
2011 - Bronze Level Photographer of the Year
Professional Photographers of California 
2012 - Judges Choice Award
2012 - Judges Choice Award
2011 - Fellowship Award
Indian Nations Professional Photographers Association 
2017 - Master Photographer - 1st place Wedding
2017 - Master Photographer - 1st place Portrait
2017 - Master Photographer - 1st place Group Portrait
2016 - Master Photographer - 1st place Wedding
Professional Photographers of San Diego County 
2015 - Wedding Photographer of the Year
2015 - Portrait Photographer of the Year
2013 - Wedding Photographer of the Year
2011 - Wedding Photographer of the Year
2010 - Illustrative Photographer of the Year
2010 - Wedding Photographer of the Year
2009 - Wedding Photographer of the Year
2008 - Frank Van Valkenburg Award

Reviews
---
Contact
Phone: 619.944.9471
Email: sean@resolusean.com
Want to know when I will be in your area?
Sign up for notifications here