As the saying goes, if you don't like the weather in Oklahoma just wait 10 minutes. It is an unfortunate truth that planning outdoor activities more than 5 days in advance is difficult in this part of the country, so selecting that perfect date a year in advance takes a bit of research. I have compiled some data here to help you make an informed choice. All data is based on the Tulsa area but should give some idea of conditions for the region.
Things that make for a good wedding day
For a "good" wedding day, we will be looking for temperatures that are not too hot or not too cold. Also, a low (or lower) risk of dangerous weather. We will consider how easy will it be for your guests to travel. Lastly, we will consider what the environment would look like.
Temperature
Temperature can swing wildly in Oklahoma, especially in the spring and fall but those times also bring the mildest averages. Look to April or late October for the best chance for mild temperatures.
Weather
Although bad weather can happen any time, there are some months that are historically worse for bad weather. For example, April and May have the highest number of tornados in the past 67 years.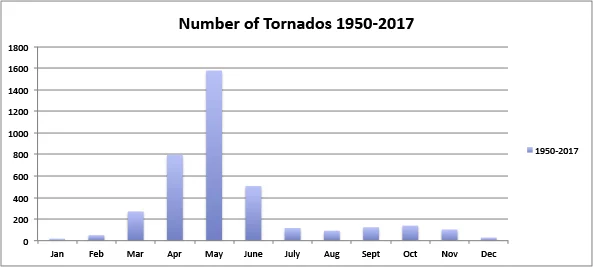 If you are avoiding snow and ice, late December through February should be off your list.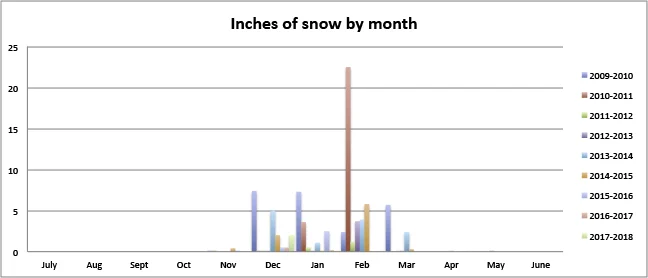 Travel Conditions
Selecting a month with a low risk of bad weather will help your out-of-town guests make it to your wedding. Remember, bad weather in other parts of the country can impact air travel all over the nation. Another factor to consider for your traveling guests is the school schedule. For those that have children, summer weddings may be the easiest to attend but both air and highway traffic increase during summer or school breaks.
Environment
If you are only worried about temperature, April and late October are good choices. If you don't mind the heat and want to minimize rain chances, July and August have only 4 or 5 rain days per month historically.

Since Oklahoma has all four seasons, it really does depend on the look you want. According to a Gallup poll, 36% name spring as their favorite season, followed by fall at 27%, Summer at 25% and around 11% choosing winter.
For those that love spring, timing around the bloom of the redbud can be nice but that will place you in early April so beware the severe storms. For fall colors, you can't beat that short window of fall foliage in late October and early November. Just remember a sudden cold snap or wind storm can strip all the leaves away in a day or two. Spring weddings can offer dramatic skies if you can tolerate the risk of thunderstorms. Summer will typically reward you with sunny skies provided you like the heat. Summer weddings should consider lighter weight wedding clothes, light colored suits for the guys (or no suit), and shorter dresses for the girls can help with the heat. When thinking about summer wedding clothes, think resort wear, fabrics like linen tend to breath well. For winter weddings, consider the lined suit for the guys and for the girls, maybe add a wrap or pashmina.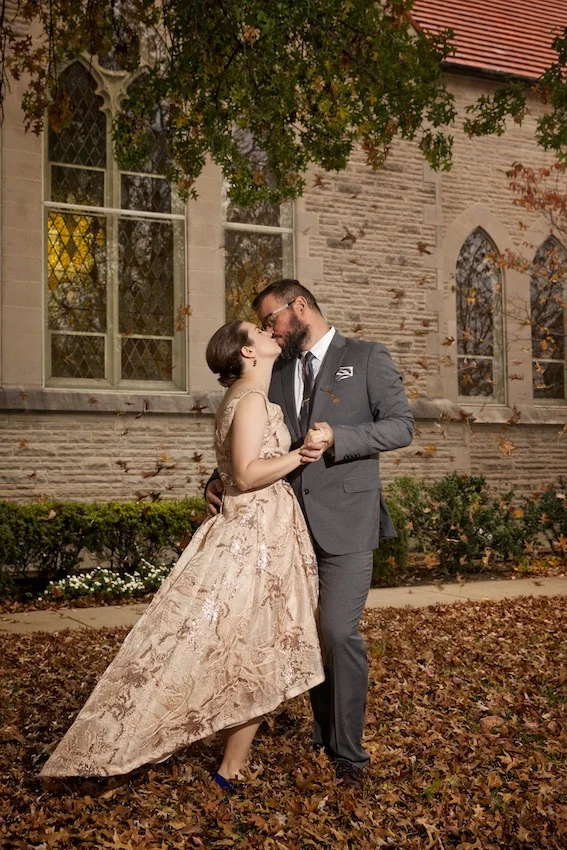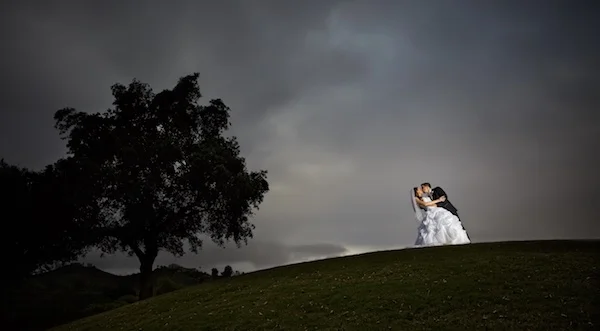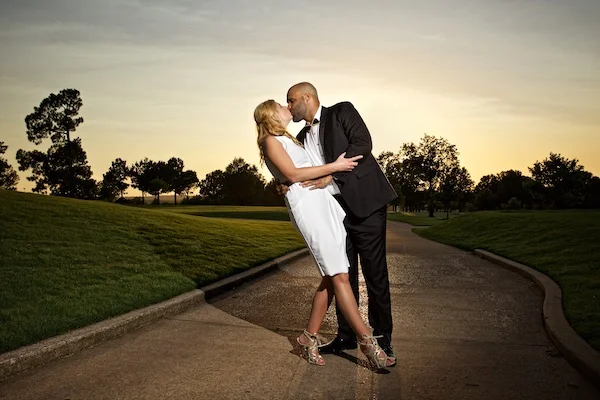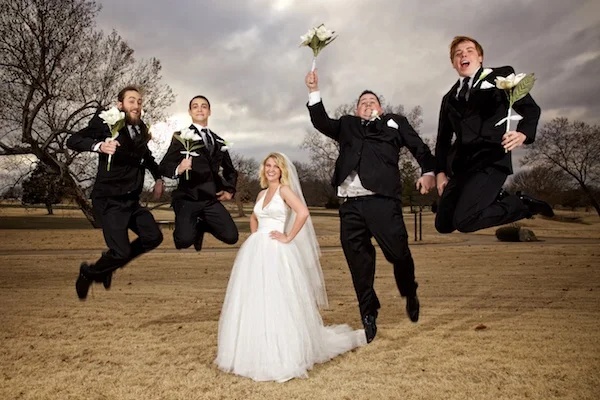 Conclusion
In this photographers opinion, the best month for a wedding in Oklahoma is... Not a month at all.
October 20th - November 10th is the best time for an Oklahoma wedding

No matter what month you choose, it is always advised to have a rain plan in place. Venues that offer an indoor option as a backup are preferred if you are planning an outdoor wedding.

learn more about wedding photography
see wedding photography pricing

see weather averages for Tulsa