About
Resolusean Photography officially opened for business in 2005 but that isn't the beginning of the story. It seems rather that is when the variety of occupations and education finally converged into one focus. After high school, I worked towards and received a degree in visual communications. Somehow that didn't lead to the glamorous career on Madison Avenue I had imagined but rather landed me eventually as a department supervisor for a large commercial reproduction company. Although it wasn't the high profile work I had hoped for it did teach me some real work corporate lessons like delivering value, client service, and controlling costs. Eventually I found myself at a franchise company as the technology manager. When the market started to drop for their primary franchise offering, they developed a new business to franchise. If you didn't see it coming, that business was a chain of photography studios. I suddenly was in the position of opening up photography studios for other people. It wasn't long before photography became a calling I could no longer resist. After an encouraging talk from my wife (my biggest fan), I stepped off the corporate ladder and into the open field of self employment. I can honestly say I have never looked back. Being in business… this business, has given me so much joy that I am unable express my gratitude to all the things and people that were the foundation of my current success and ability to do something I love.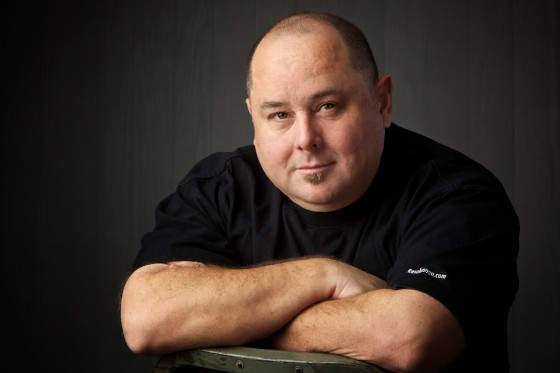 "We make a living by what we get, but we make a life by what we give."
-Winston Churchill
I consider it a great honor to be able to do what I do. To be invited into people's lives for their most special occasions is truly a privilege but also a great responsibility. I take my art very seriously but find tremendous fun with the people I am asked to photograph. I love nearly all aspects of photography, from the very detailed studio work to the fast paced and unpredictable wedding day. In an average year I will create 50-60 thousand images, and I am continually amazed at the variety of work that comes from those sessions. I have been blessed to have met so many wonderful individuals in my career and can't think of anything I would rather do more than photography.
It is rumored that the Native Americans believed if your photo was taken a piece of your soul was stolen, but I believe that in order to create a photo a piece of my soul is given. The great thing about giving from the soul is that it is not a finite resource; rather the more you give the fuller it gets.
I hope we have an opportunity to work together or simply have a conversation one day.
Until then, try to find a way to give a bit of yourself to someone.
Sean Capshaw
Resolusean Photography